Gas prices always seem to be increasing (and never the opposite) so it wouldn't be amiss to assume that you would jump at the chance to get a discount on it. The good news is that there are several apps that help you get just that and with so many options, you are bound to find one that is compatible with your smartphone and your needs. What's better is that these apps don't just help you find the cheapest options for gas near you, but also help you plan the most efficient route, improve your vehicle's fuel economy, and more.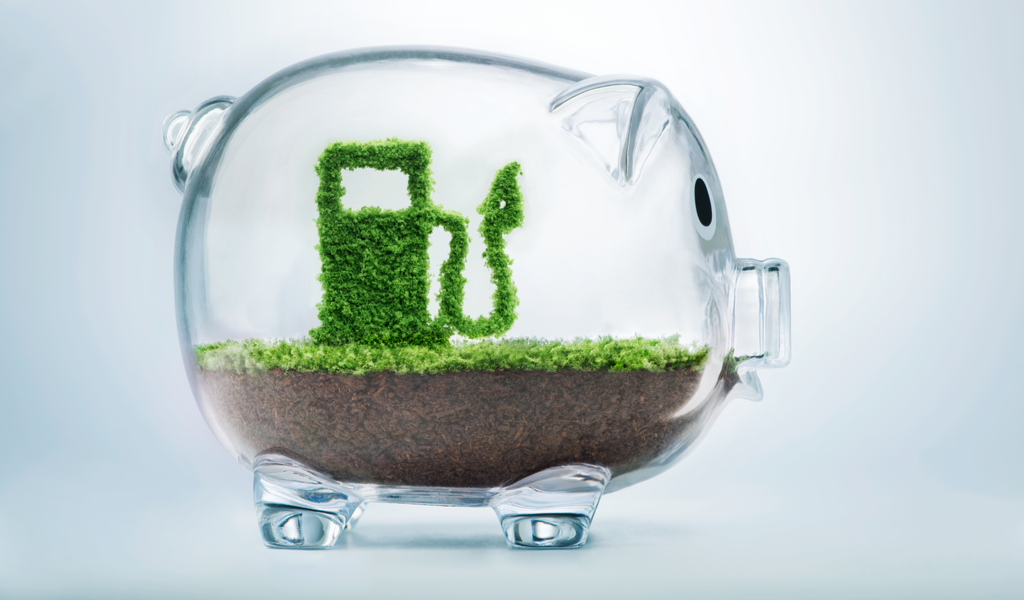 So, what do you say? Ready to make some savings on your fuel budget? Check out these apps!
Gas Buddy
Price: Free
Available: iPhone, Android, and Windows phones
Gas Buddy shows you gas stations near your location and their current prices, as reported by users. You can search by zip code or city and sort stations according to price and distance. Users who provide information are entered into a weekly $250 gift card giveaway, so not only can you save some money, you can also earn some if you're lucky! However, one drawback is that the prices may sometimes not be accurate as they are user-generated. It's still worth a try – especially because it's free!
Gas Guru
Price: Free
Available: iPhone and Android
Gas Guru gets their prices straight from the Oil Price Information Service, so you can rely on them to be accurate and consistent. The app has an easy-to-use layout and also provides information such as what other businesses are near each gas station. So, if you have plans to stop at a restaurant, laundromat, or some other shop on your way to or from getting gas, you can plan your road trips with the most efficient stops. Gas Guru also allows you to bookmark and save the information for the stations you visit most often.
Waze
Price: Free
Available: iPhone, Android, and Windows phones
Waze is another app that collects its data from its community of users, but it has more than just gas prices. You can also get real-time updates on information such as accidents, road hazards, and traffic jams. So not only do you get to save money with Waze but also a bit of your time and peace of mind!
MapQuest Gas Prices
Price: Free
Available: Web
You can use MapQuest to check out the gas stations nearby, sort them by price, and also see what attractions are near each one. The app also allows you to calculate how much gas you'll have to use to drive to the gas station of your choice.
Bankrate Calculator
Price: Free
Available: Web
Are you a big numbers person? If you like to calculate your finances to the cent, this online calculator is for you! You can use Bankrate to weigh your options between driving to that cheaper gas station versus tanking up at one closer to you. All you have to do is upload information such as your car's gas tank capacity and mileage, along with the prices and distances of any two gas pumps and the calculator will show you a comparison of your net savings if you drive to station A instead of station B.
AAA TripTik Mobile
Price: Free
Available: iPhone
Going on a road trip? You might want to download this app. Not only does it show current gas prices, it also shows you attractions and interesting stops you can make along the way, including AAA-approved hotels and restaurants. This app also provides voice-approved directions and facilitates connections between AAA members and roadside assistance.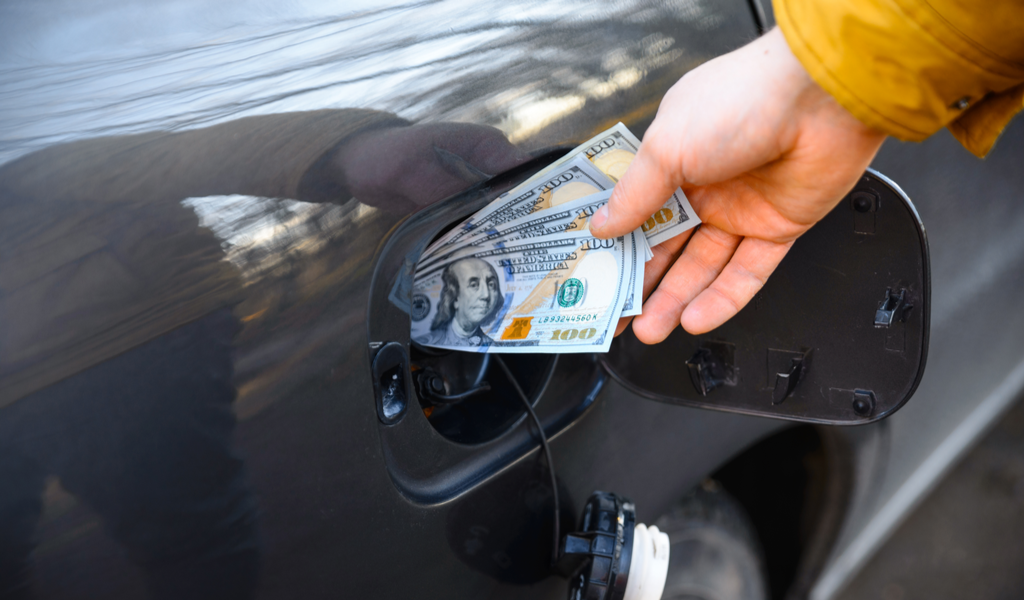 Fuel Finder
Price: $2.99
Available: iPhone
Fuel Finder helps you see the prices of nearby gas stations, and also provides information about their available amenities such as food marts, car wash, or ATMs.
It also has an "On Fumes" feature which is great for the times when you're driving and you find that the gas tank indicator is teetering almost towards "E". Fuel Finder will help you find the gas pump closest to you and also help you call roadside assistance should you not happen to get there before your gas runs out.
The prices and locations provided in this app are borrowed from the GasBuddy community, so keep in mind that there is a possibility of incorrect information due to user error.
Gas Cubby
Price: Free (or $2.99 for the ad-free version)
Available: iPhone
Gas Cubby is an app that helps you maintain the overall wellbeing of your car by not just making sure you're getting good fuel economy, but also by helping track your vehicle's maintenance and storing prudent information such as your VIN and license plate number. On the fuel front, this app calculates how much mileage you've managed to get from previous tanks by providing reports covering the time between your most recent fill-up and the first time you started using the app.
aCar
Price: Free (or $5.99 for bonus features)
Available: Android
aCar is an app that is very similar to Gas Cubby that is available to Android phone users. The app tracks car-related expenses, mileage, repairs, and trips.
car-pal+
Price: $1.99
Available for: Windows phones
Windows phone users who aren't able to use Gas Cubby or aCar can opt for car-pal+. You can monitor fuel efficiency, set reminders for vehicle maintenance, and locate the nearest gas station. The app has a very user-friendly interface and also comes up with other features. You can log in your gas expenses every time you fill up so you can keep track of them and also check how long it takes your vehicle to run out of a full tank.
Like Gas Cubby and aCar, but for Windows phones. Monitor fuel efficiency, keep track of maintenance reminders, and locate the nearest gas station. Keep an eye on your gas spending by logging how often you fill up and how you spend each time. High kudos for its user-friendly interface.
The Coupons App
Price: Free
Available: iPhone and Android
As you may have guessed from the name, The Coupons App is an app that gives you tons of coupons for local businesses – including gas stations! Search for the cheapest gas in the area and check to see if the station has any coupons that you can use to get a good deal. And you might as well bag some more coupons for other local businesses as well!
Route4Me
Price: Free
Available: iPhone and Android
According to this app's description, it can help you with directions that are 25-35% more optimized than other route planners. Taking the most fuel-efficient route will automatically help you save a few bucks by using less gas.