Unfortunately, past financial errors can negatively affect your credit record. However, certain mistakes on your credit report can be due to a company or credit bureau's fault rather than yours. However, it is your responsibility to make every effort to remove all negative details from your credit report.
Moreover, you can raise your credit score by removing unfavorable details. A good credit report makes getting loans and credit card approvals easier, along with getting favorable interest rates on the accounts you are being given. The following methods will help you get unfavorable details removed from your credit report, which in turn will help you gain more favorable credit.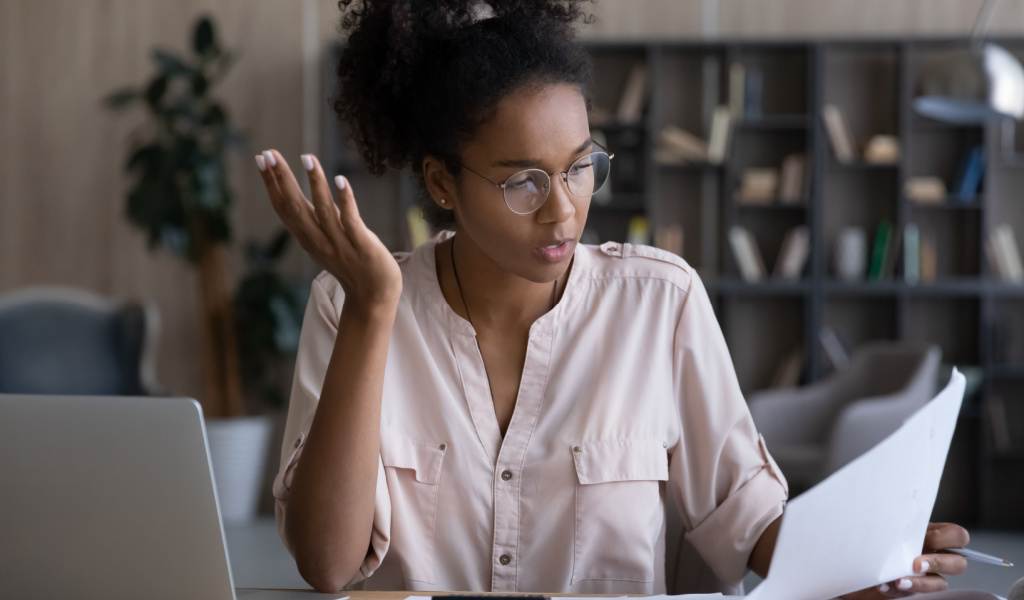 Here's how you can remove negative items from your credit report by yourself:
Obtain a Free Copy of Your Credit Report
Checking your credit history for any unfavorable details is the first step. To do so, get a copy of your credit report from all three main credit bureaus: Transunion, Equifax, and Experian. Most of the time, the details of these three reports will be similar, but they can also differ at times.
Visit AnnualCreditReport.com to get your free reports. Since this is the only website approved by the government to provide free annual credit reports, you should be aware of lookalikes.
Once a year, citizens of the United States are permitted to request one copy of their credit report from any one of these bureaus. In addition, anyone in the US can open a myEquifax account by visiting the Equifax website or calling 1-866-349-5191 through 2026. The bureau can give the account holders up to six additional credit reports annually.
A few other methods of obtaining your credit reports are:
If your credit history prevents you from getting credit, insurance, or employment, request a copy of your report.
Create an account for credit reporting and monitoring through one of the bureaus. A few will charge a monthly or a membership fee, whereas others provide this service for free.
If your credit has recently been run by one of the many companies or consumer reporting companies, request a copy through them. A list of such companies, along with the requirements to get a copy of your credit report, is available at the Consumer Financial Protection Bureau (CFPB).
If you recently enabled a fraud alert on your credit report, get a copy.
 File a Dispute with the Credit Reporting Company
The simplest way of removing an error or an unfavorable item from your credit history is by filing a dispute with the credit reporting company that is showing the entry on your report.
In general, you may need to provide the following information to get it done:
Personal details as well as contact details.
The reference number from the credit report containing the disputed entry.
Details about the item in question, which includes what the dispute is about, the reason why it needs to be removed, and any evidence to prove your claim.
You can dispute details online, by mail, or even over the phone through the three credit reporting bureaus. Ensure to file individual disputes with each credit reporting company if the disputed item appears on more than one credit report.
The following are a few steps for submitting an online dispute:
Visit the website of the respective credit reporting company to file an online dispute. Visit Equifax, Experiencean, or Transunion to do so.
File your dispute by filling out your details on the online forms, specifying the negative item you are disputing.
Submit the form.
In addition, you can use the mail to dispute any of the items on your credit report. The items you are disputing and their reasons must be provided in the letter. To simplify the process, both Equifax and Transunion offer dispute letter forms on their websites. A copy of your credit report, along with additional documents you have as proof, need to be included. Since you may not get it back, refrain from sending any originals. Mail your completed documents to the following addresses:
Equifax Information Services LLC, PO Box 740256, Atlanta, GA 30348
TransUnion LLC, Consumer Dispute Centre, PO Box 2000, Chester, PA 19016
Experian, PO Box 4500, Allen, TX 75013.

File a Dispute Directly With the Creditor
Reach out to the company, for example, a bank or credit card issuer, that initially provided the details to the bureau. All disputes ought to be looked into and responded to by lenders. Provide as much evidence as you can to support your claim. It is advisable to provide a copy of your report by highlighting the mistakes.
Under the negative item you are trying to dispute on your report, you will spot the creditor's address to which you can mail the letter. Contact them directly to verify the lender's postal address and the necessary documents.
Lenders will contact the bureau to request to update your file if they spot any errors in their records or fail to provide evidence that a debt is indeed yours.
Review The Claim Outcomes
Your claim will be examined once you file it with any of the bureaus: Equifax, Experian, or Transunion. Once the credit bureau completes its investigation, it will contact the original creditor or the reporting agency to request proof of the information on your file. Your credit history will be cleared of the negative report for the time being while the matter is being investigated.
It will be permanently removed from your credit history if the creditor fails to confirm the item. On the other hand, your claim will probably be denied if they can prove the correctness of the report.
In general, you can file an appeal if your claim gets rejected. The Fair Credit Reporting Act (FCRA) mandates that the credit bureaus reinvestigate your claim under federal law unless it is regarded as "frivolous."
Hire Credit Repair Company
An expert credit repair agency is best suited for fixing bad credit and erasing unfavorable reports. This can be a suitable approach if you fail to remove any inaccurate credit reports. Nevertheless, remember that the service's success cannot be promised, and a fee is associated with it. Be aware of credit repair companies that offer you a "guarantee" to increase your credit score or to remove unfavorable items from your score. Many victims of credit restoration scams have lodged quite a few CFPB complaints against credit repair companies.
In addition, certain credit repair companies may ask for the payment in advance. However, according to Credit Repair Organizations, this is against the law. Moreover, the Telemarketing Sales Rule forbids the company from charging you until six months after the claimed service is provided if you were convinced to use a credit repair service via a telemarketing call.