If you work in HR, you may fall into one of two camps: those that get excited as recruitment season rolls around, or those who get overwhelmed by the seemingly relentless cycle of monotonous tasks like reading resumes, scheduling interviews, sifting through candidates, etc.
Whichever one of those you identify with, there's no doubt that your job involves quite a bit of risk assessment. For instance, if the candidate you pick turns out to be a bad fit for the company, it can disrupt the workflow and create a negative workplace. If they turn out to be underqualified for the role, it would affect productivity and waste resources – making you wish they'd resign by themselves before you have to do the unpleasant task of firing them!
On the other hand, if you end up with someone who is overqualified for the job at hand, you might find yourself needing to fill the slot again in under a year or two! Or maybe you'll just end up overpaying someone when a candidate who can be paid lesser is perfectly adequate for the position.
With unemployment rates hitting all-time highs, it is true that you have a wider pool of candidates to choose from. But the nature of the pandemic means that you cannot meet them in person, so how do you properly evaluate them over a phone call? Working remotely means you will have to sift through the applications by yourself – especially because there are more of them now than ever before – which can seem like a daunting task, no doubt.
To make your job just a little bit easier to do, we've gathered some tips and tricks to help you identify the ideal candidate to add to the team. Check them out!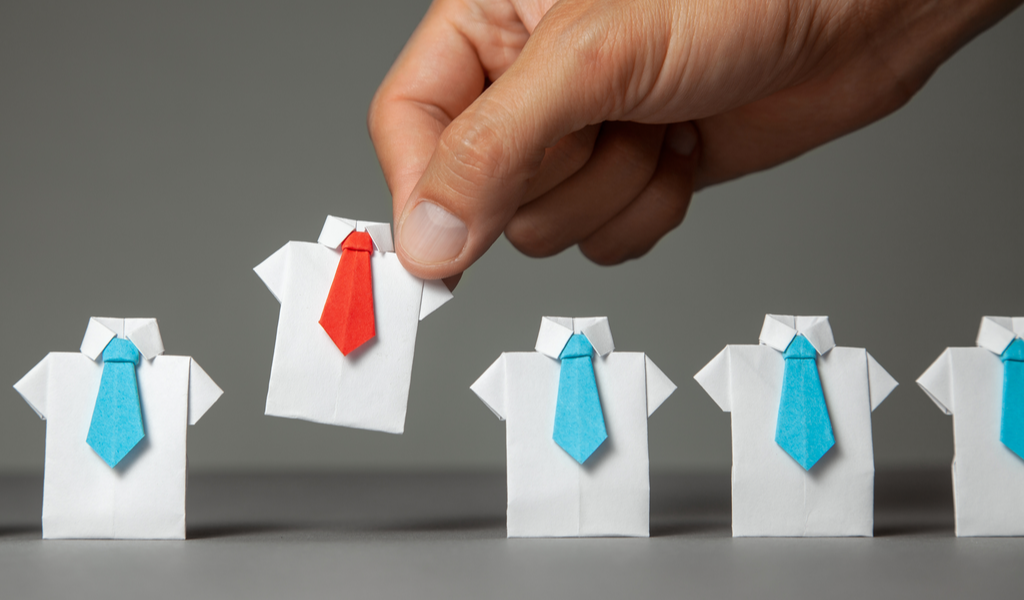 Set Extremely Specific Requirements
The first thing you do to get the recruitment process going is to put out a job post. This is where the entire operation can either be streamlined or just dissolve into chaos. The more generic the job description and candidate requirements are, the more generic the applications rolling in would be. Sifting through them all to pick the one that fits best is a mammoth task.
To ensure that you only get applications from the most qualified candidates, you will have to make the job post as specific as possible. Set up a meeting with the members or leaders of the team you are recruiting for and ask them to note down the exact skills and qualifications required, as well as the responsibilities and expectations of the job. This way, you can be sure that 90% of the candidates that apply for the job are tailor-made for the position – making your job that much easier.
Set up a Virtual Team Meeting
Phrases like "team player" and "dynamic collaborator" are very commonly used in applications, but how can you tell if they are actually what they claim to be? This can be especially tough since you can't even meet them in person.
One way to see if the potential candidate would gel well with the team is to set up a virtual meeting with the shortlisted candidates and the current members. Ask the existing members to prepare questions and talking points so they can have a flowing conversation, which will help them identify which candidates they would have a good working relationship with.
Look Out for Red Flags
As is natural, a candidate is going to be on his best behavior when sitting for an interview, which might not necessarily be how he conducts himself on a day-to-day basis. As the interviewer, your job is to extra vigilant about any red flags that may present themselves – and know that they may not always be visible at first glance.
Some examples of things to look out for include poor preparation, tardiness, and lack of interest in the company itself. It may also be questionable if they aren't clear about why they left their past work or do not talk about themselves at all, including their past contributions and responsibilities, which they may keep pushing on coworkers. You also don't want to pick someone that talks too much about themselves – that is a very clear sign that they will not be a good team player!
Other times, it may just be a gut feeling that this person is being dishonest or that they may not be the best fit for your company. In that case, it's better to look for another candidate. If you do hire them, make sure to do your due diligence by doing thorough background checks and talking to past employers before moving ahead.