You've been working hard to meet your family's needs and also been smart about saving money. Now you have a $1000 sitting in your bank account and you don't know what to do with it. You contemplate letting it sit in the bank as is, but you also know that it would be better off put to use somewhere else so you can make your money work for you!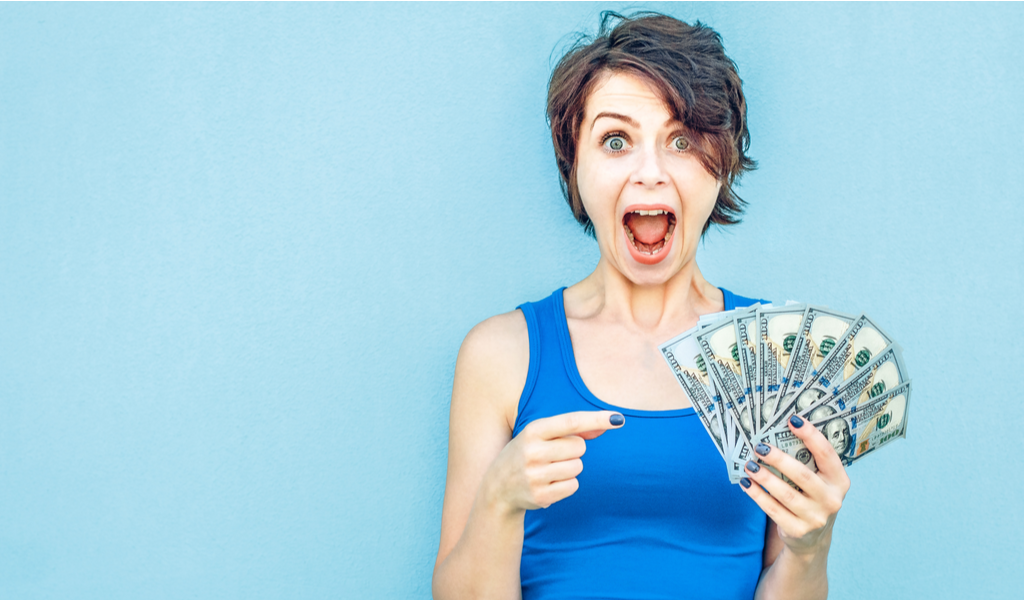 Does this sound like you? Keep reading to hear our advice on how best to use your hard-earned money.
Here are 7 ways you can use $1000 to advance your financial goals like a BOSS!
Check Your Credit Score
The first thing that lenders look at before they can approve your application for loans is to look at your credit score. A better credit score allows you to borrow at a lower cost. Even landlords rely on your credit score to decide whether to business with you.
There are several free credit monitoring services online, such as Credit Sesame. You can also request a credit report free of charge every year from the government. Some credit monitoring services also give you benefits such as helping you improve your current score, protection against identity theft, monitoring fraudulent activity like credit card applications made in your name, and even let you earn money for improving your score.
Check Your Car Insurance for Overcharges
Most people tend to forget about their car insurance once they go through the initial process of setting it up. However, neglecting to check it regularly means that you are more likely to end up overpaying. Experts suggest checking it every six months, and you can use tools available online to comparison shop between multiple insurance providers to see which one gives you the lowest rates available.
SmartFinancial is a tool that does just that, fetching quotes from several insurance providers for you to compare and choose so you can get the coverage you actually need. Progressive, Insurify, and The Zebra are other similar services. According to a study done by carinsurance.com, vehicle owners who comparison shop can save a whopping $1,127 per year on average!
Save More on Home Insurance
Home insurance premiums are notorious for steadily increasing over time, so you need to be smart about not being overcharged. Similar to car insurance, you can save about $1000 per year if you manage to choose the right plan for you.
Also similar to car insurance, the best way to determine which insurance plan is right for you is to comparison shop. SmartFinancial can help you here as well, or you can choose one of the many other similar tools available online. Other similar websites include Policy Genius, Bank Rate, and Quote Wizard.
In just a few minutes, you will have all the best rates in your area in front of you (comparing over 200 companies), and you'll also see who is providing the best discounts!
Buy a Company
You don't have to be a business mogul to own a (part of a) company. One of the smartest ways to use your money so that it multiplies with little involvement from you is to invest it in the stock market. Almost all millionaires collect shares in several companies, but in 2021, you don't have to be a millionaire to invest in the stock market!
There are several websites and apps that help the average person invest their money in the stock market. You can pick from several services like Webull, Robinhood, Ameritrade, etc. Or you can use an app like Acorns, which uses your "spare change" to invest in the stock market. It does this by rounding up your purchases to the nearest dollar and automatically invests this "extra" cash.
Different services/apps have different concepts so you can choose the one that suits you best. Depending on how comfortable you are in your knowledge of stocks, you can also control how involved you are in picking which stocks to invest in.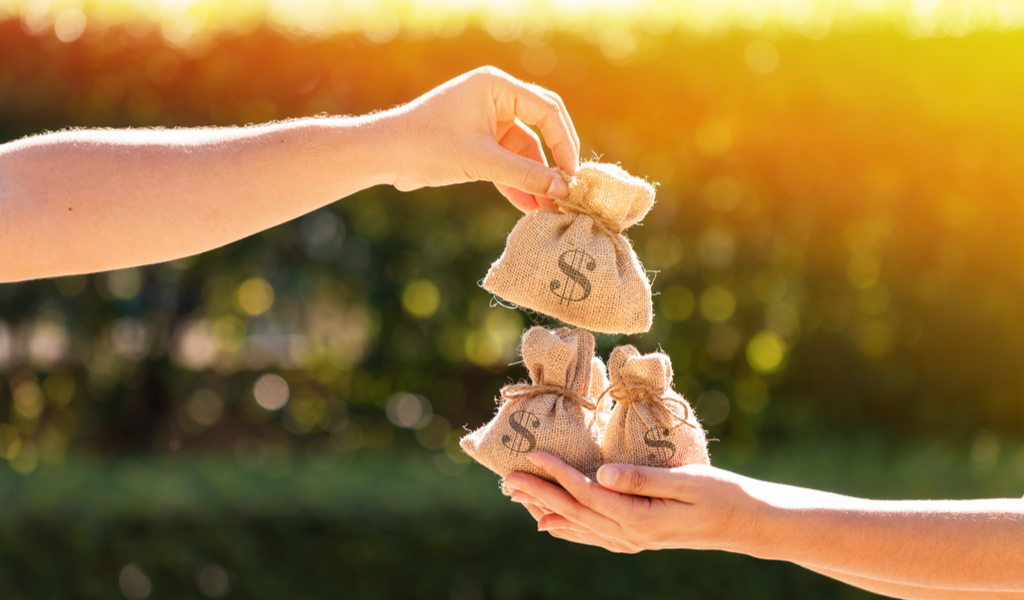 Invest in Real Estate
Just like with stocks, investing in real estate was seen as reserved only for rich people. Until now. The average American can have his share of the real estate market with minimal investment. If you choose a website like Fundrise, that amount can be as little as $500!
This is done through crowdfunding real estate, which, as the name suggests, is a way for numerous people to invest little amounts of money so they can collectively own a property. If that sounds messy to you, you don't have to worry about any of that because services like Fundrise, RealtyMogul, and CrowdEstate take care of all of that behind the scenes.
What's more, is that you can enjoy the benefits of investing in real estate without having to deal with all the tricky aspects of managing a property. Real estate investment is a great idea to protect your money and enhance financial growth over the long term.
Make Your Family Millionaires (After You Die)
There is a saying that nothing in this world is for certain except death and taxes, so it only makes sense that you start thinking about how your family would survive if your income is suddenly cut off. You don't want them to be financially burdened when they are facing the grief of your death.
The good news (or at least the silver lining) is that they don't have to. In fact, if you play your cards right, you can leave them with up to $1.5 million!
The way to do this is, of course, to get life insurance. Contrary to popular belief, life insurance isn't actually that expensive – it can cost less than your Netflix subscription! Not to mention the peace of mind it provides you in knowing that your family will be taken care of once you're gone, which is priceless.
You can also start up a life insurance plan right from your home through one of the several online life insurance companies. Bestow, one such company gives you a free quote in just seconds. Their policies run from $50,000 to $1.5 million – with terms including 10, 15, 20, 35, and 30 years – and premiums starting from as low as $10 per month!
Protect Your Income
While having $1000 in savings is no small achievement, it doesn't mean you can get complacent about your income. How many months is that $1000 going to cover for your family if you suddenly lost your job?
While all states in America provide unemployment benefits that are completely free of charge, how much you are eligible to receive will vary from state to state. Typically, it would be a drastic cut from what you were earning, which means most people complain that they can barely have their basic needs met with it.
If you would like to have a bit more control over how much money you would receive in case of unemployment, you can opt for private supplemental unemployment insurance, such as IncomeAssure. As with other types of insurance, you will have to pay a premium every month – but the website claims it's typically less than 1% of the insurance holder's gross annual salary (i.e., $50 per month if you earn $75,000 a year). You can choose to get anywhere from 25-50% in salary replacement and also choose what other benefits you would like. There are other services that allow up to 90% salary replacement, so make sure to do a bit of shopping around before picking one!