Recycling isn't just good for the planet, it's good for your pocket too!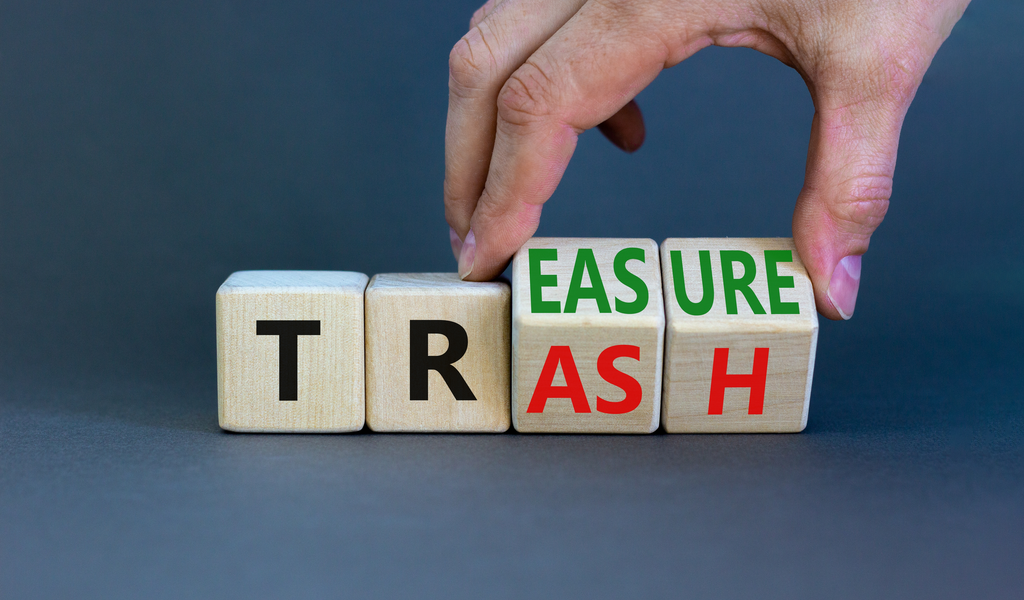 Why throw things away when you can make a few bucks by recycling them? Not only that, but you will be reducing your contribution to the never-ending landfills that are collected all over the world. If your "junk" is actually in good condition, it can turn out to be a treasure for someone else, so you can also sell it secondhand and earn money while getting rid of clutter or donate it to someone who needs it and gain some goodwill.
How to Recycle Stuff for Money
You can recycle a wide variety of things from plastic bottles to ammunition, but you need to be aware of the correct way to dispose of different items if you want to actually help out.
The first step would be to find a recycling center near you and check whether they accept the item you are looking to recycle. Earth911.com is a great resource that helps you find the nearest collection point to you, along with details of what they accept there.
To find a recycling center near you, head over to Earth911.com and plug in the item you're looking to recycle along with your location. The site lists collection locations for materials as diverse as antifreeze and ammunition. Of course, not everything pays, but it's important to properly dispose of potentially hazardous items.
You can also contact these centers to get the proper information about how you should prepare your recyclables. It is common practice to require that plastic bottles be washed and have their caps removed and have cardboard sorted and tied together.
Other requirements will depend on what you are giving away. When recycling electronic items such as phones, tablets, or laptops, make sure to erase all of your personal data and wipe the device clean before recycling it!
Now, while it may vary depending on your location, here are some things you can recycle for money.
Scrap Metal
As far as junk goes, scrap metals are one of the more profitable ones to recycle. You can sell off your scraps of copper, steel, brass, aluminum, iron, or other metals for money, but you will need to find out if they are ferrous or non-ferrous first.
To do this, check if a magnet will stick on to them. If it does, you probably have a common metal like steel or iron in your hands. While these aren't going to fetch you a fortune, it is still worth recycling them. If the magnet does not stick, it is probably copper, aluminum, brass, bronze, or stainless steel, which are all metals of more value.
You can find your nearest scrap yard through a simple Google search and find out their procedures for drop off. Depending on your location and the type of scrap metal you have, you can fetch anywhere from $0.50 to $3 per pound!
Bottles and Cans
These are some of the most commonly recycled items, and some people even do it without realizing they can make money from it. If you've ever done a bottle deposit, that's basically it! Except, to really make some cash from it, you'd probably want to collect a few bags before making the drop. You can collect them at work, from friends and family, at events, or even just at home – and you can make hundreds of dollars by recycling them!
In California, you can earn 5 cents per plastic or glass bottle, 5 cents per aluminum can smaller than 24 ounces, and 10 cents for larger ones. Michigan has a 10-cents per bottle recycling rate, but don't think about driving over if you live out of state because it is illegal to do so! The good news is that many states have similar programs, so you can probably find one closer to you.
Car Batteries
You can trade in your used car batteries for a $10 store gift card from Advance Auto Parts (and you can use it to get a discount on your next car battery or other spare parts). They also accept light-duty truck batteries. If there isn't an outlet near you, there may be other local auto parts stores that offer similar deals, so make sure to check them out as well.
Ink Cartridges
Lots of office supply stores accept used ink cartridges for recycling, including Staples and Office Depot. Staples offers a buy-back reward of $2 for each ink or toner cartridge you recycle, but there is a limit of 10 per month. Additionally, you must purchase ink or toner for at least $30 180 within 180 days of recycling to make use of the rewards.
Office Depot offers a similar program, also giving you $2 in rewards points per ink or toner cartridge recycled, but they require you to spend at least $30 on the same within the month. There is no limit on how many cartridges you can recycle, but rewards points are only offered on the first 10 every month.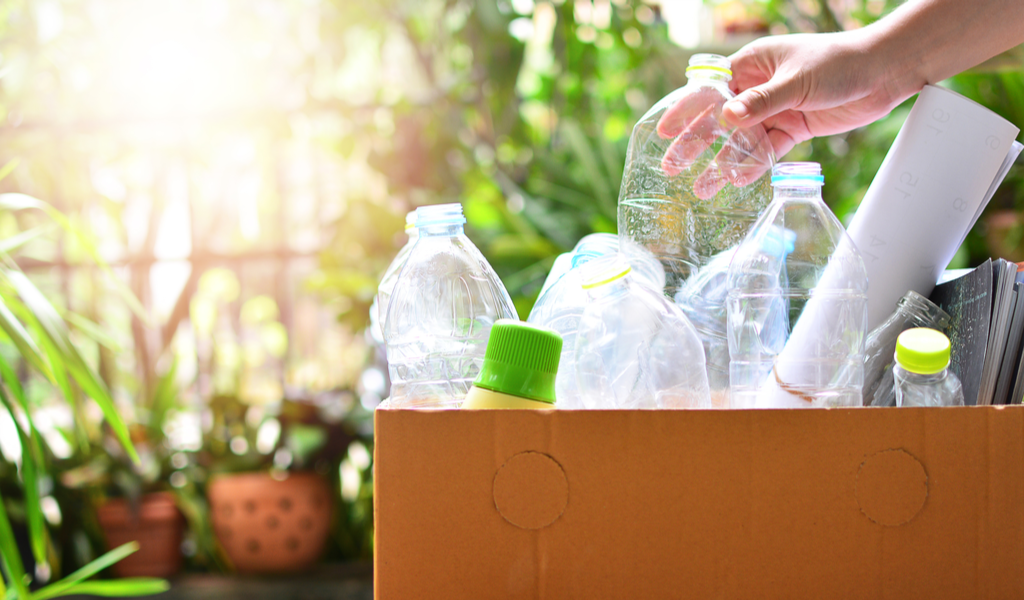 Electronics
Phones, tablets, laptops, and the like are some of the best things you can recycle, either by selling it secondhand yourself or by donating them to charities that can repurpose them for other purposes. Cell phone providers like Verizon and AT&T have trade-in programs where you can turn in your old phone in exchange for a voucher, gift card, or other rewards. Amazon Trade-in is another service to earn gift cards from old electronics.
Eco-cell is another company that buys old cell phones and other electronics for cash. They accept all kinds of electronic items from phones and tablets to rechargeable batteries and circuit boards, in both working and non-working conditions. The latter is done as a service to ensure that electronics don't end up in landfills and toxic components and metals aren't improperly disposed of.
If you would like to donate, rather than sell, there are a number of places that will accept old cell phones, working or not. Cell Phones for Soldiers are one of them. They refurbish used phones to sell to veterans or recycle the non-working ones and sell them for parts and use the funds to provide aid to veterans.
Junk Cars
If you've gotten tired of dragging that clunker of a car around town, it's time to get a new (or at least better) one. But first, recycle your old ones and make some money to help pay for your new ones!
You can take your car to a local dealership to see if they'll buy it from you. If the condition of your car is so bad that there's no hope for it anymore, you can still sell it for parts at least. Your local mechanic or auto parts shop should be able to take it off your hands.
You can also sell your old car over the phone or online. Junk Car Medics is just one such service where all you have to do is fill out a form online with details such as type of vehicle, condition, and mileage to get an offer. Once accepted, you just have to provide proof of ownership to get paid. As a bonus, they even come and get the car themselves. Junk Car Medics say that most transactions are completed within the same day!
Clothes
If you have the habit of buying clothes often, chances are that each item of clothing doesn't see enough use to become worn out. In that case, why not recycle or sell your clothes so that they have a better purpose than sitting in the back of your closet collecting dust?
There are several apps and websites where you can sell your secondhand clothes, including clothing-specific ones such as Poshmark and ThredUp. Alternatively, you can also donate your gently used clothes to charities or services such as Goodwill so that someone who actually needs them may have them.