For you and I, our twenties are a time where we struggle to make something of ourselves, living off of cheap fast food, renting tiny apartments just so we wouldn't have to be homeless, scrambling to make student loans payments, running ourselves into exhaustion for a job that doesn't pay nearly enough and squeezes the life out of us (which is only slightly better than being unemployed!) Although most of us can somewhat see a stable life on the horizon as we pass the 3-0, it's still nowhere close to the people were about to talk about.
What's the farthest thing you can think of your scrambling self? A billionaire, of course. And not just any billionaire, but those in their 20s and 30s. We're talking about the youngest billionaires in the world!
To put into perspective how different they are to us, the age range spanning the list below is from 23 to 34; they represent about 2.5% of the total billionaires in the world. When considering the entire list of these wealthy people, there are 47 of them who are still under 40. These 40 people have a combined net worth of $199.8 billion!
Who are these people and just how did they come into so much wealth? Did they inherit from a rich parent or did they work hard for their dues? Read on to find out all the juicy details!
1. Kylie Jenner, 23
Net worth: $1B
Kylie Jenner's first introduction to the world came through her family's reality TV show Keeping Up with the Kardashians, where she was just one of the two stepsisters of Kim Kardashian. But Kylie took this opportunity and ran with it!
At just 14 years old, she launched a clothing line called Kendall & Kylie along with her sister Kendall Jenner. In 2015, Kyle founded her own cosmetics brand called Kylie Lip Kits. Later, this company was rebranded as the now global giant Kylie Cosmetics. Kylie's entrepreneurial success can be, in part, attributed to her considerable social media presence. With a whopping 168 million Instagram followers, it's safe to say Kylie is an influencer, and she's "influencing" people to buy her makeup all the way to the bank. At just 23 years old, Kylie is the youngest billionaire in the world. She is also a mother, so I guess you (she) can have it all!
2. Alexandra Andresen, 24
Net worth: $1.1B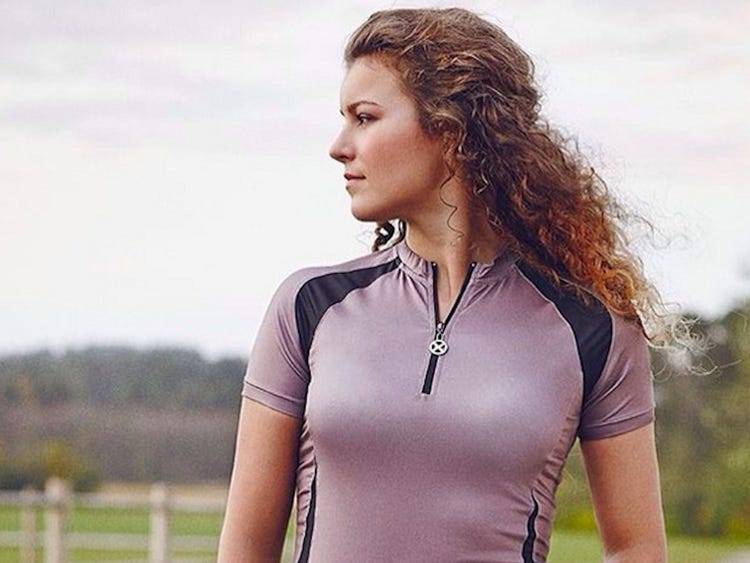 Norwegian heiress Alexandra Andresen falls into place in this list thanks to their father. He is, of course, Johan H. Andresen Jr., the owner of a Norwegian investment company, Ferd. The firm holds partial ownership of companies in the finance and real estate industries; it manages hedge funds, is an active participant in the Nordic Stock Exchange, and has a considerable private equity portfolio.
Alexandra, as well as her sister, each, received a 42.2% ownership of the company in 2007, and Alexandra became the world's youngest billionaire at the age of 19 in 2016. She held this position for 3 years but is now the second-youngest billionaire in the world.
3. Katharina Andresen, 25
Net worth: $1.1B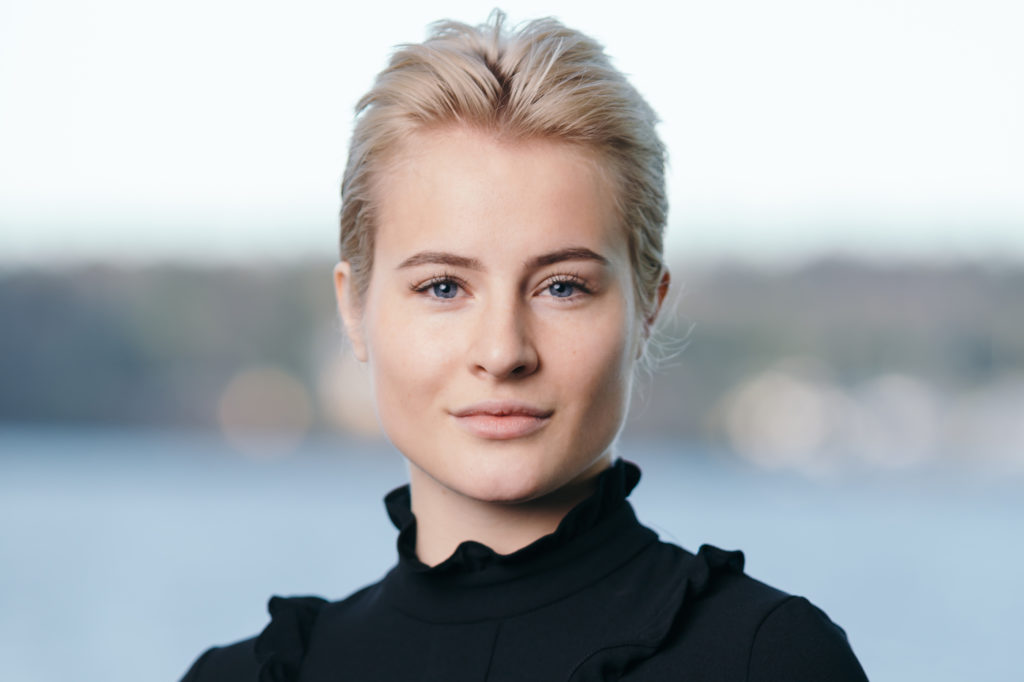 The other sister to inherit 42.4% of the equity in Ferd was Katharina Andresen, Alexandra Andresen's older sister. The Norwegian heiress who owns nearly half the stake in one of Norway's largest privately-owned firms, is currently the third-youngest billionaire in the world.
Katharina has faced some personal troubles in the past, having been arrested and fined for drunk driving in 2017. However, she announced that she was moving to London, England in 2019 – we hope she's able to grab the opportunities she's been given and make the most of them!
4. Gustav Magnar Witzoe, 27
Net worth: $2.3B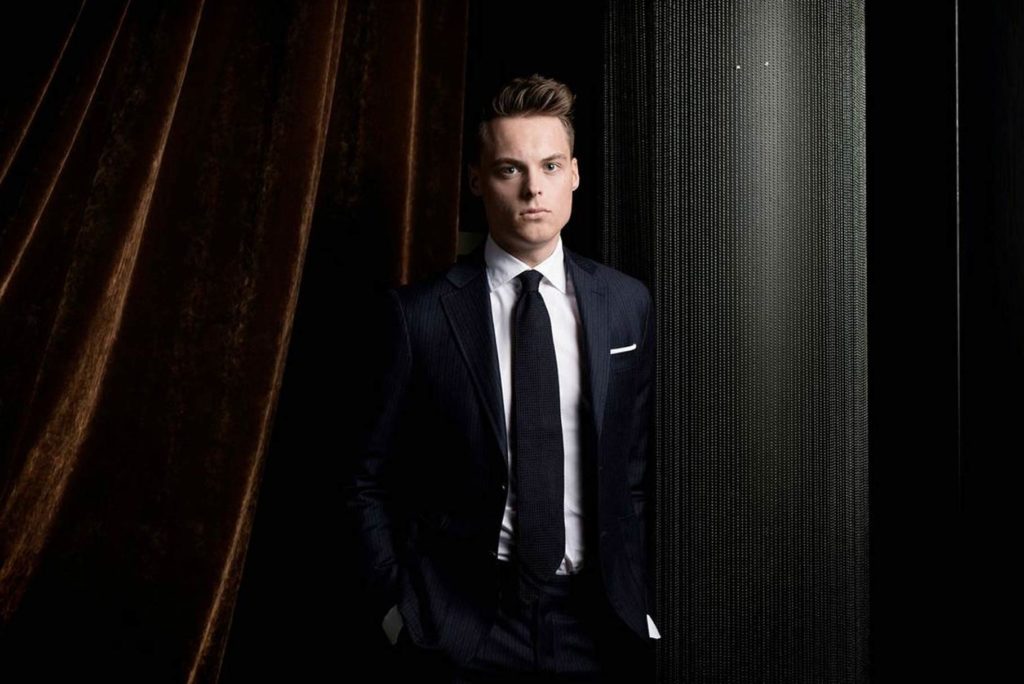 A little less than half the equity of SalMar ASA, the company that revolutionized the mass production of salmon farming in Norway and is one of the world's largest salmon producers today, belongs to Gustav Magnar Witzoe. He was given this incredible gift by his father, Gustav Witzoe Sr., in 2013.
However, Witzoe Sr. still owns the majority of the company and is the one who overlooks day-to-day operations. This means that Witzoe Jr. is free to use his wealth in whatever ventures he wishes to invest in. So far, he's been financing real estate and tech startups, so his net worth is very likely to increase in the future as these take off.
5. Jonathan Kwok, 28
Net worth: $2.0B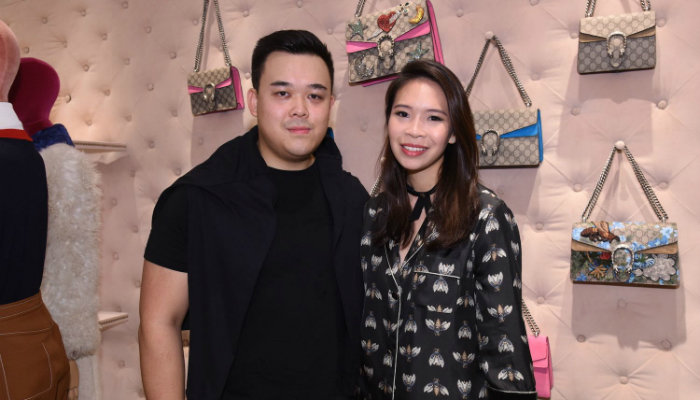 As the youngest son of the late Walter Kwok, Jonathan Kwok inherited all of his father's wealth along with his brothers. This included Sun Hung Kai Properties, Hong Kong's largest real estate developer, of which he used to be the chairman; and Empire Group Holdings.
Although Walter had been ousted as chairman from SHKP in 2008, he held on to his stake in the company, which was directly passed on to his sons after his death. Jonathan and his brothers took over Empire Group Holdings, a property developing firm that their father started after leaving SHKP. The brothers are also the beneficiaries of five large family trusts held by their grandmother.
6. John Collison, 30
Net worth: $3.2B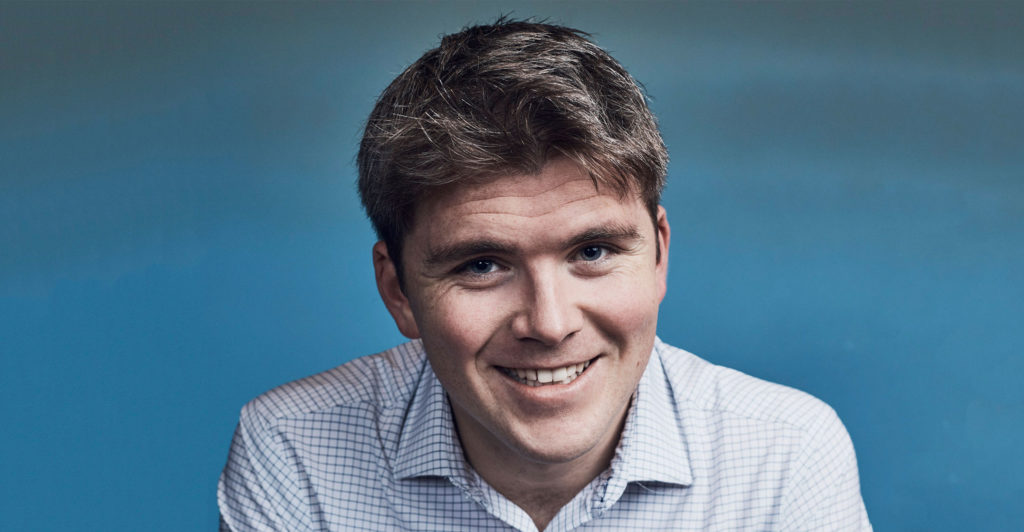 The president and co-founder of Stripe, a company that provides software that helps businesses enable online credit card transactions, has a net worth of $3.2 billion at just 30 years old! John and his brother
Patrick, who are Irish-born, founded the company when they were both college students. At its latest round of funding in 2019, Swipe was valued at a jaw-dropping $35 billion! It's not surprising given that the future of retails is online.
7. Evan Spiegel, 30
Net worth: $2.4B
Snapchat, a social media app that is famous for its photo filters and the unique concept of a picture vanishing a short while after it's posted, is something that almost all millennials, gen-Zers, and even Gen-Alphas have used at some point in their lives.
This money-making genius was born out of the brains of Evan Spiegel and co-founder, Bobby Murphy. Spiegel was a student at Stanford University, where he was studying product design, at the time that Snap Inc., the company that operates Snapchat, was launched.
8. Patrick Collison, 32
Net worth: $3.2B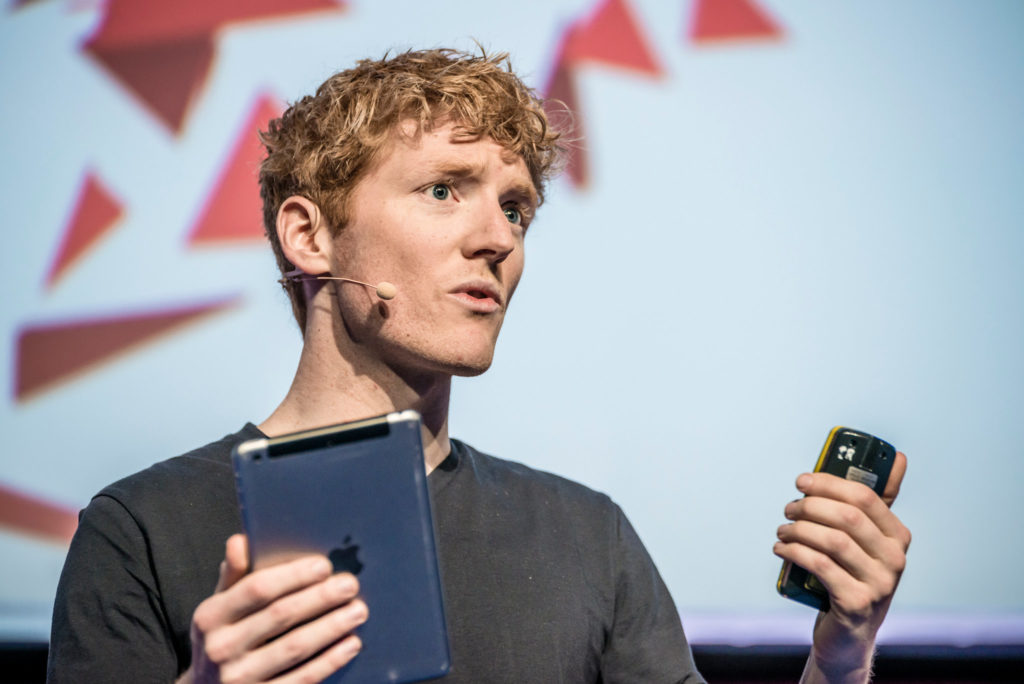 We already saw that one of the co-founders of the Irish tech giant, Swipe, has landed himself on this list, so it's only natural the other one does as well! Patrick Collison is also a billionaire like his brother, obviously, and at 32 years old, he is eligible for this list. Swipe is one of the industry's largest names, boasting big-name investors like Tesla Inc.'s CEO Elon Musk and PayPal co-founder Peter Thiel.
9. Bobby Murphy, 32
Net Worth: $2.4B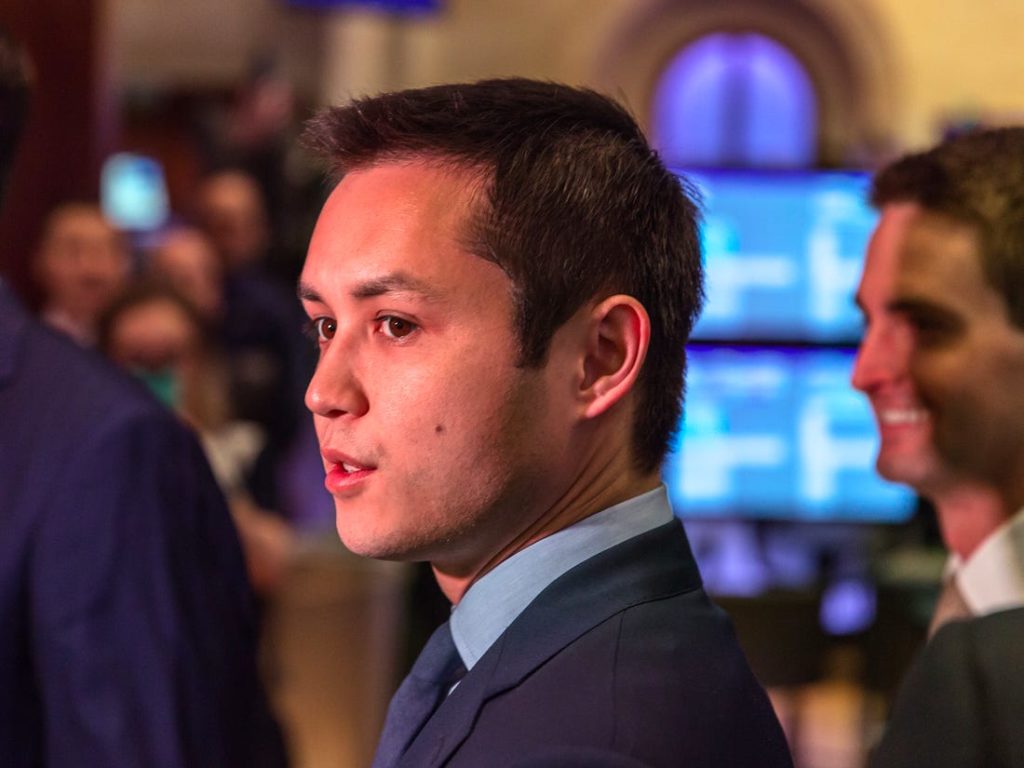 Bobby Murphy, the other half of the brains that thought of Snapchat, owns half of Snap Inc. With a personal net worth of $2.4 billion at 32 years old, Murphy is the 9th youngest billionaire in the world. Murphy currently serves as the Chief Technology Officer of Snap Inc. Both, him and Evan Spiegel, each own around 18% of the company's equity.
10. Lukas Walton, 34
Net Worth: $17.3B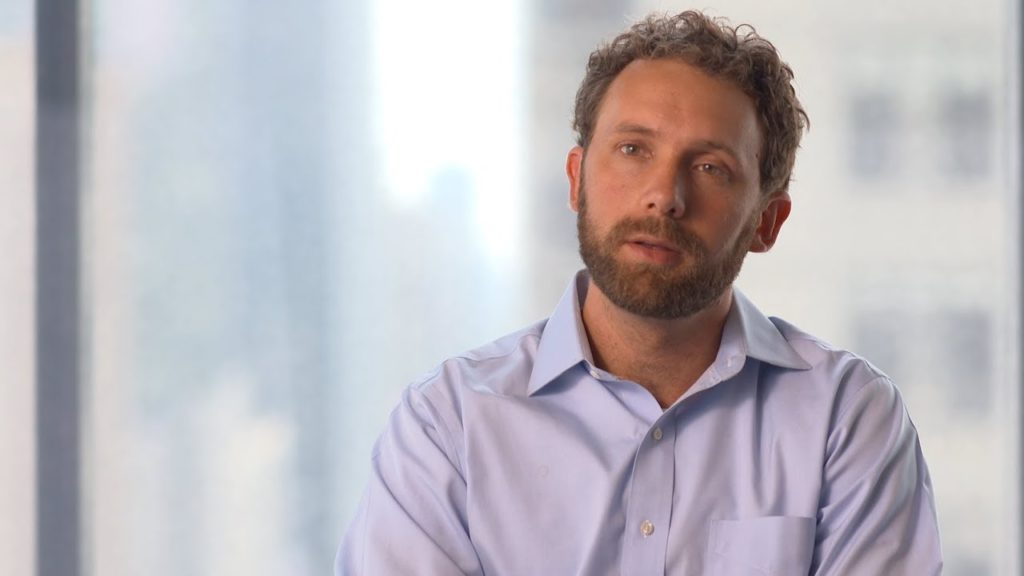 Lukas Walton, the grandson of Sam Walton, the co-founder of the global giant Walmart, is worth a whopping $17.3 billion! He inherited his fortune when his father, John Walton, passed away in a tragic plane crash in 2005.
Walmart is the world's largest company by revenue, and has more than 11,500 stores worldwide. Nearly half of the firm's equity is held by the Walton Family Holdings Trust and Walton Enterprises LLC. Lukas has worked for Walton Family Foundation, a charitable organization started by Sam Walton, and True North Venture Partners, an American venture capital firm.