If you are looking for ways to grow your wealth at a sustainable rate, investing in the stock market is one of the best ways to go about it.
When a person buys stocks or shares in a company, they become a shareholder. In return, the company pays them dividends, which is a predetermined percentage of their profits. Depending on the company and the shareholder's degree of investment, this amount can vary drastically. As the company's profits increase, so does the dividends received by the shareholder.
However, it's not as simple as it seems. You would have to thoroughly evaluate your options and the company you choose to invest in because not all dividend stocks turn out to be good investments.
This is why people often tend to put their money in well-known large corporations since it is easier to predict their profitability compared to smaller companies. That's not to say small organizations cannot be profitable – there are several that provide high dividends to their stockholders. Ultimately, it is up to you.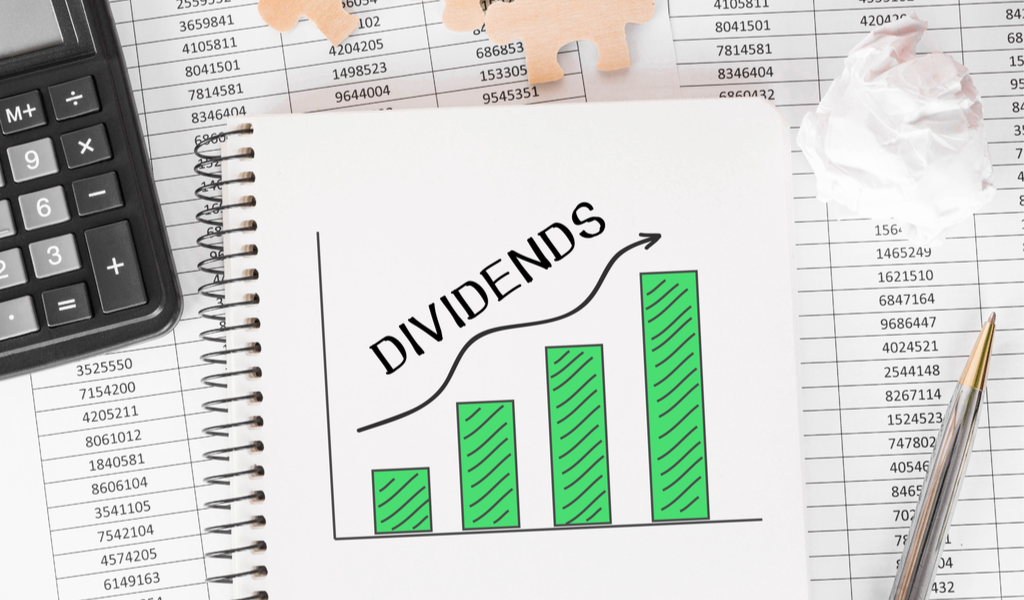 However, if you want a sure thing to invest in, look no further. Although technically, there is no such thing as a guarantee in the stock market, we can look to the history and current standing of these companies in the stock market to predict their future performances.
Here are some of the top dividend stocks to buy in 2021:
Crescent Capital BDC, Inc
As a business development company whose primary objective is to increase the returns to its stockholders by providing resources to companies it invests in and helping them become more profitable, this is one of the best places to invest your money in.
Crescent Capital BDC reported a net investment of $49.9 million in February of this year, which comes up to about $1.80 per share. The company's management announced that its Board of Directors will be paid their dividends in the first quarter of 2021, with a payout of $0.41 per share. They are to be April 15, 2021, following the close of business on March 31, 2021.
AT&T Inc
AT&T is one company that has reported steadily increasing dividends for several decades. Currently, the company has a dividend yield of 7.2%, and it doesn't look like it will slow down any time soon.
The telecommunications giant has had its share of ups and downs throughout its history, but it seems to have recovered very well. Although the pandemic affected the bottom line of most industries, AT&T has been protected from the impact. In fact, it has thrived because of it! The company's wireless sector, which accounts for over 42% of its total revenue, has seen massive success over the last year.
Blackstone Group Inc.
This NYC-based investment management company is a steady gainer which has also reported increased dividends and a consistent growth rate. 2021 seems to be an even better year for the company. It has registered a 34% increase in growth and future predictions claim there will be a steady 15% growth over the next 5 years.
Experts at Money Morning expect Blackstone's policy to pay out about 85% of its distributable earnings every quarter. This guarantees higher yields for its stockholders every time the company moves up!
Exxon Mobil Corp
Although the headlines about Exxon were largely negative in terms of oil prices falling at the height of the pandemic, it would be foolish to rule them out. In fact, they have already bounced back and energy prices all around the world are increasing once again. One of the biggest gainers of this has been the Exxon corporation.
Currently, the company registers a 6.4% yield in dividends. Already a generous figure, there is an expectation for it to go up as the company implements several of the new technology that it has been working on.
Conclusion
Picking a company to invest in is no simple matter. You will need to make different decisions based on your short-term and long-term financial goals. You will need to evaluate a company's financial history and the path that it is on how to decide whether it is worth the risk.